Sign up before July 8th to receive your V.I.P Swag Bag before Camp!

At our summer camp, we surround dancers with over 40 experienced and personable professionals. They have the technical know how, the proven methods and inspiration needed to motivate and help you achieve your goals and become more successful.They've been places and are going places. You'll get accurate industry training and knowledge first hand. You will get a lifelong team mentor.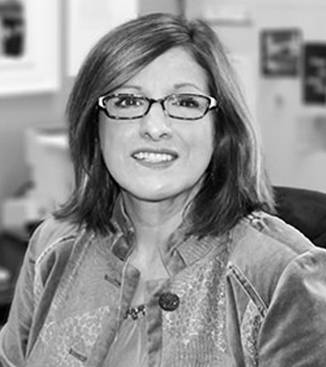 Founder & Executive Director of Just For Kix
Head Coach of the Warrior Dance Team "The Kixters" starting her 44th season.
Choreographed over 35 major collegiate Bowl Game Halftime ShowsInducted into several Hall of Fames in a number of states. National Dance Coaches Hall of Fame in 2019. Minnesota Coach of the Year in 2019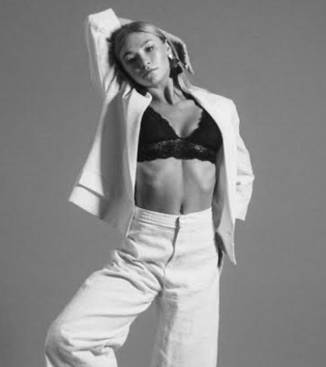 Krista Miller Has been working as a Professional Dancer in the entertainment industry for many years. She began her dancing career as a Los Angeles Laker Girl and since then has gone on to work in Commercials, T.V and Film. Some of her credits include dancing with Jim Carrey in the Movie the Mask, the Academy Awards with Debbie Allen, Saved by the Bell , Doogie Houser, North and Cinderella. She has performed with numerous Artists Such as Prince, Bare Naked Ladies, Fastball, and Elvis Costello. She is best known for her popular teaching channel onYoutube called KBM Talent with over 75,000,000 views. With over 200 dance instruction videos krista has become one of the most sought after technique Teachers in North America. On this platform wshe began giving technical tips and online classes to dancers across the globe. She has since traveled around the world with her KBM TALENT "Day of Dance" sharing her gifts. With her ballet background and focus on the core strength she has worked with some of the most elite students around the world. She has recently opened the elite training facility in Orange county California called "THE BREA SPACE". Her Passion for the basic principles of technique have made her unique to the teaching field. As most are focused on choreography she has stayed true to helping students find a better technical balance within their own individual body. It is her wish for Dances to have a solid technical foundation that will help them in all styles of Dance.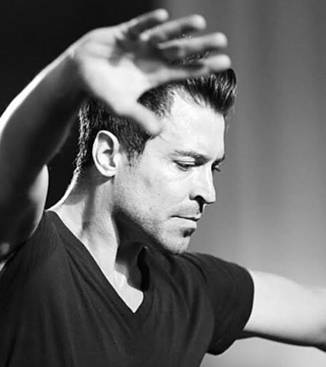 Mark grew up in Orange County, California where he trained for four years at the Orange County High School of the Arts. Mark has been dancing professionally for nineteen years. He has danced and worked with artists such as Celine Dion, Britney Spears, Ricky Martin, Madonna, Paula Abdul, Martina McBride and toured with Reba McEntire. Some of his TV credits include: American Idol, Dancing with the Stars, Scrubs, Will and Grace, The George Lopez Show, Home Improvement, Mad About You, The Hughleys, The MTV Video Music Awards, The American Music Awards, The VH1 Vogue Fashion Awards, The Tonight Show with Jay Leno and the Rosie O'Donnell Show. Some of Mark's film credits include: Jackass 2, Austin Powers 2, Austin Powers 3 Goldmember, Starsky and Hutch, Gigli, North and A Time for Dancing. He has danced in commercials for Dr. Pepper, Reebok, Pepsi, Toyota and Frito Lay. Mark is also an original member of Mia Michaels's dance company "RAW" based out of New York City.He was the assistant choreographer to Mia on Celine Dion's show A New Day in Las Vegas and has assisted Mia on the FOX TV reality show So You Think You Can Dance. Mark has choreographed for the TV shows: Scrubs, Dancing with the Stars and The George Lopez Show. Mark has had a very diverse career in concert dance and commercial dance and was the artistic director of his own contemporary/commercial dance company called "Evolution". His biggest accomplishment and proudest achievement is being a dad to his beautiful daughter Ryan.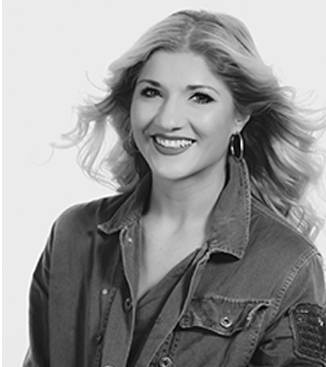 13 year staff member Worked on the opening of the NFL kick off and Super Bowl Halftimes since 2015
Dancer, Super Bowl XLVII (2011) with Beyonce & Super Bowl XLV (2013) with Black Eyed Peas
Presenter & Teacher at multiple dance conventions including Iowa, Minnesota, North Dakota, Washington, Wisconsin & Texas
Assistant Coach of the Brainerd Warrior Dance Team, MADT AAA Asst.Coach of the Year in 2013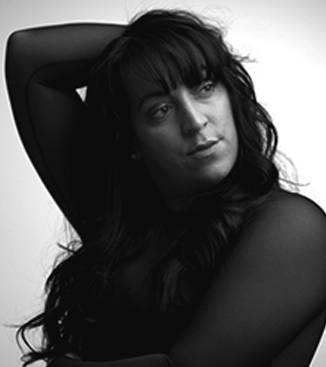 16 year staff member
Was part of the Intern Scholarship Program and the first Professional Program at Broadway Dance Center in New York.
Was an original member of "Pushing Progress" a Contemporary Jazz Company in New York, NY
Was in the opening act for Drake at the Wild 94.1 concert in Tampa, FL.
Currently lives in Clearwater, FL. and is the Director of the Largo Just For Kix program.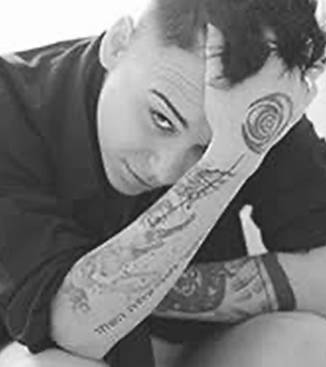 Originally from Minneapolis, Minnesota, is extremely well versed in multiple genres of dance and has been visible in the NYC arts community for the past nine years. They are an ever-evolving contemporary choreographer whose mission is to strengthen human connection and inspire honesty and integrity through dance.
They were part of Broadway Dance Center's Intern Scholarhship Program (now the Professional Semester), Luam's Rock the Industry, and Calen Kurka and Chris Hale's Pushing Progress.
As a choreographer, Hayden's work has been presented at venues such as the Highline Ballroom, Symphony Space, and the Salvatore Peridance Capezio Theatre, they have featured work in carnival NYC, the Pushing Progress Showcase Series, Jared Grime's Run the Night, Sybarite Love is Love, Jennifer Muller's Hatch series, and Shelly Hutchinson's Giving Treeand New York Moves benefits

Hayden is only faculty at Broadway Dance Center and for BDC's Children and Teens Program.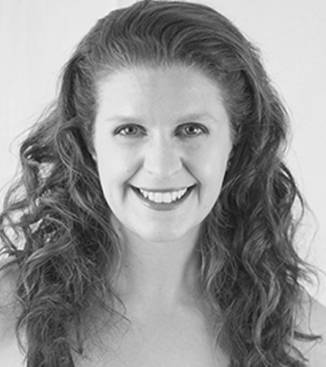 Tara Memi started dancing at the age of 3, and by the age of 10, knew she wanted to be a professional dancer. At 18 years old she landed a job working for Disneyland in Tokyo, and shortly after returning home, was hired as a Radio City Rockette.
Since then, Tara has had a 15 year career with the legendary Rockettes, achieving goals such a being a Rockette Swing, Dance Captain, and Assistant Choreographer.
Tara has performed with the Rockettes on The Today Show, The Ellen DeGeneres Show, The Tonight Show with Jay Leno, and Dancing With The Stars.Tara has always loved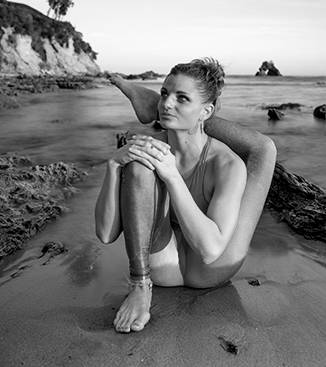 Bridget was fortunate to become a student of yoga in January 2013. Like many others, Bridget's relationship with yoga began with curiosity; it started to heal her body of physical injury and damage from activities she participated in her past. As her physical practice developed, a deeper sense of self-awareness began to cultivate. She began to connect to the spiritual realm of the practice, which led her to seek Ashtanga. Bridget's Ashtanga journey started in 2016 under the guidance of David Miliotis. She is drawn to the Ashtanga system as a means of bringing discipline, structure, and balance into her life.
Bridget continues to make a daily visit to her mat, and currently practices the primary, intermediate, and a portion of the advanced A series of the Ashtanga system. She has had the privilege to study with many respected teachers throughout the world, including Tim Miller, Jorgen Christiansson, Mark Robberds, and Harmony Slater, among others.
Amidst the clear structure of Ashtanga, Bridget brings playfulness and lightness to the practice, which you will be sure to experience when you join her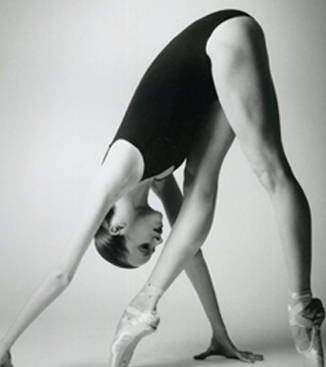 Deanna McBrearty was an exceedingly accomplished dancer with New York City Ballet dancing numerous featured and principal roles. During her years at NYCB and continuing after, Deanna has been one of the most active and entrepreneurial members of that company. Her television credits include America's Health Network, O Network and FOX-TV as well as the David Letterman Show.
Deanna has also appeared in films, including Columbia Pictures Center Stage. She forged a career in media and fitness instruction with credits that include major Television networks and workout DVDs. She has been the spokes-model for Danskin Dancewear Inc. and Just For Kix dance apparel, as well as a featured fashion model for Geoffrey Beene for the better part of twelve years, gracing the cover of two books of his works.
She has choreographed two children's Dance-A-Long videos (Barbie in the Twelve Dancing Princessesand Barbie in the Island Princess) in collaboration with Mattel Entertainment Inc. She is also co-founder and creator of a dance inspired workout DVD entitled Balocity – named a Top 10 dance inspired workout by Prevention Magazine.
Deanna has also provided fitness training to celebrities such as Kelly Ripa, Christy Turlington, Natasha Lyonne and Maura Tierny, among others, and written for many leading dance publications including Pointe Magazine, Dance Spirit, and Dance Magazine.
Deanna currently mentors young women in the pursuit of professional dance careers and teaches pre-pro ballet level students. She has completed and published her first book, Start With This (June 2018). She lives in the Charleston where she is raising her two children along with her husband.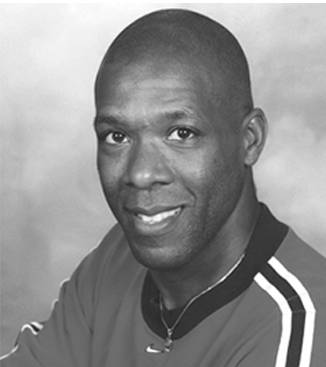 Nationals Aerobic Champion, Coach at Grambling State, JFK Staff
Kristen "KP" Patterson-Terry

Producer/Staging Director/Choreographer
Kristen has worked on in the events industry for 20 years. She has been an integral part of televised events and live shows fulfilling a variety of roles including Executive Producing and overseeing creative as well as media spokesperson. She has produced live events for corporate clients including Mercedes-Benz of North America, Lowe's Home Improvement, Disney, NFL Network, SPEED Channel, Wynn Hotel - Las Vegas, Dow Chemical, United States Conference on Aids, the International Brotherhood of Teamsters and others.
Kristen was the Assistant Show Director for the Emmy Award-winning 2002 Salt Lake City Olympic Games Opening & Closing Ceremonies, and creatively contributed to the 1996 Atlanta Olympics Opening & Closing Ceremonies, sixteen Super Bowl Half-time shows, ten Super Bowl Pre-Game Shows and other numerous live and corporate events.
Kristen has been a part of the core team on televised events including; The Academy Awards, The Emmy Awards, CNN Heroes, NHL's Winter Classic, Stand Up 2 Cancer, July Fourth Capitol Concerts, The Billboard Awards, People's Choice Awards and The Grammy Awards, 2002 Major League Baseball's World Series, the MTV Video Music Awards, the NFL Kickoff shows since 2004, the 1997 Presidential Inaugural Gala, the International Special Olympics Opening Ceremonies and four feature films among others.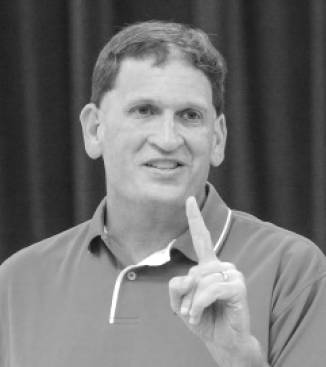 Mr. Miller was a 3-sport athlete in high school and played college basketball, where he served as team captain his senior year.
He has coached both men and women in high school and college basketball as well as in track and field.
He is the former director of Champions of Character for NAIA and the former Director of the National Christian College Athletic Association.
He is presently the commissioner of the Wolverine Hoosier Athletic Conference.
He has been a partner in "Proactive Coaching" since 2008. He speaks about 120-130 days per year which have included high school and colleges through the USA and in 4 other nations.
He lives in Liberty, Missouri with his wife Susan and his daughter Kendall.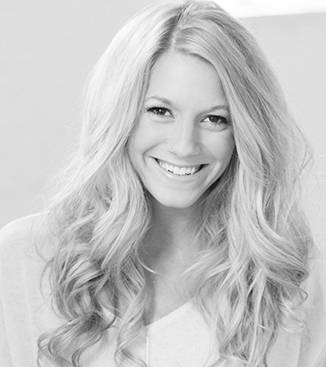 Biwan (formerly Luth) is from Shakopee, Minnesota, where she graduated from Shakopee High School (2006). Biwan graduated from the University of Minnesota in 2010 with a degree in Communication Studies and Dance. While there, Kristin was a member of the nationally recognized U of M Dance Team from 2007-2010, and captain of the 2009-2010 National and World Champion University of Minnesota Dance Team.
Entering Kristin's 10th year as Edina Dance Team's head coach.Kristin was named the MADT AAA Head Coach of the Year in 2015 and also in 2017.
Kristin has been dancing for 28 years and continues to pursue her passion for dance outside of coaching. She was a member of the Minneapolis dance company, Crash Dance Productions for 9 seasons. Kristin is also an instructor and choreographer for Karl Mundt's company, Innovate Dance and working with dancers across the country. On the side, Kristin teaches Yoga Sculpt to dancers.
Biwan also spends her days at her full-time position with ReMax Results, Inc as a Marketing Coordinator. She is married to her husband Tyler and they reside in Hopkins, MN.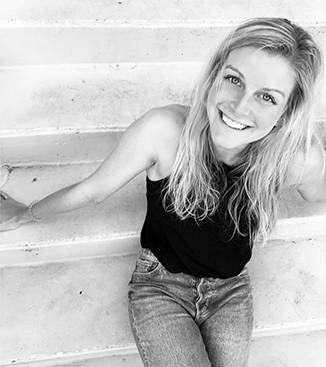 Shelby Feddema is a Minnesota native. She grew up training at the St. Cloud School of Dance when she was just three years old.
In 2010, Shelby was named Miss Dance Team Minnesota and later that year went on to be crowned as Miss Dance/Drill Team USA.
Shelby was a four year member and captain of the National Champion, University of Minnesota Dance Team. In her time there she earned six national titles and one world title with Team USA.
Shelby has choreographed and taught around the country, including showcasing her work for "The Trilogy" on season 3 of NBC's World of Dance.
Shelby currently lives in Minneapolis where she is a varsity coach of the Eastview Lightning Dance Team and instructor at Larkin Dance Studio.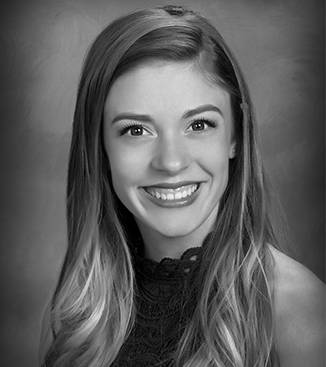 7 year staff member
Was part of the Rogers High School Dance Team for 3 years and senior captain
Part of the University of Minnesota Premier Dance Team for three years and 2 year captainMiss Dance Team Minnesota 2011
Teaches and Manages the Just For Kix Studio in St.Cloud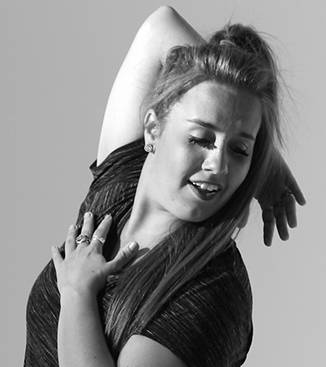 8th year staff member

Danced at the Dance Shoppe for 14 years
Was a 4-year member and 2-time captain of the Wayzata Trojet Dance Team winning 2 Jazz state championships, was a 2-time All-State participate and received All-Tournament her senior year
Was a 4-year member and 2-time captain of the University of St. Thomas winning 5 National Championships in jazz and hip-hop and was awarded Most Spirited, Most Valuable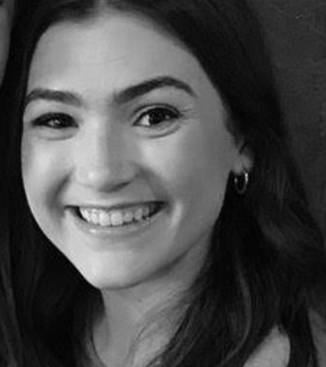 8 Year Staff Member
Awarded Rookie Camp Staff of the Year in 2013
5 year member and senior captain of Brainerd Warrior Dance Team
2 year member of University of Minnesota Premier Dance TeamDanced at halftime of the Super Bowl LII with Justin Timberlake
Current Assistant Coach for Eastview Lightning Dance Team
8th year staff member
Trained at DanceWorks Performing Arts Studio
Four year member and senior captain of the Apple Valley Varsity Dance Team
Received All State, All Conference, Firecracker, Heather Star Habeck Award
Was a 2 year captain and 4 year member of the Minnesota State University Mankato Dance Team
In 2016 won a National championship in the Jazz division and Placed in the Top 3 in Pom and Jazz for three consecutive years at UDA nationals
Dance teacher at Premiere Dance Academy
Currently going on her 4th year as an assistant coach of the Lakeville North Lakeliners Dance Team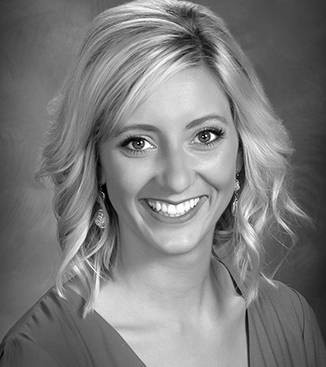 9 year staff member
Trained at the Brainerd Just For Kix studio
4 year member and senior captain of the Brainerd, MN Warrior Dance Team
2 year member and 2 time national champion for the University of St. Thomas Dance Team (St. Paul, MN)
Performed on stage at the Super Bowl with Beyonce in 2013 and Justin Timberlake in 2018.
Director of the St. Cloud Just For Kix Dance Program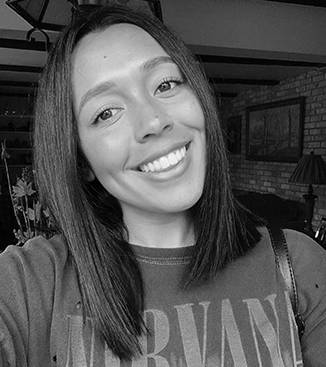 5 year staff member
5 year member and captain of the Brainerd Warrior Dance Team
Trained at Brainerd Just For Kix Dance Studio for 9 years
Two-time Heather Star Habeck Award Winner and has been awarded Most Outstanding Dancer
Danced on a Scheels Back to School Commercial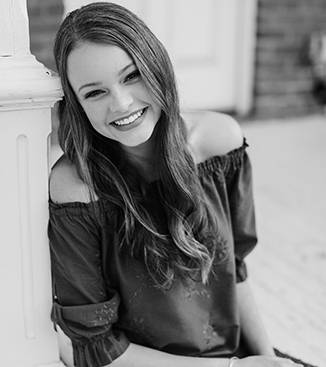 3rd year staff member
Danced at Spotlight Productions for 15 yearsDanced for the eastview lightning dance team in high school where she was apart of 3 state championships
Heather Star Habeck Award winner in 2017
Competed with team Minnesota in 2017 and 2018
Assistant fall coach of the Lightning Dance Team
Currently on the University of St. Thomas Dance Team where she won a double National Championship at UDA in both 2019 and 2020!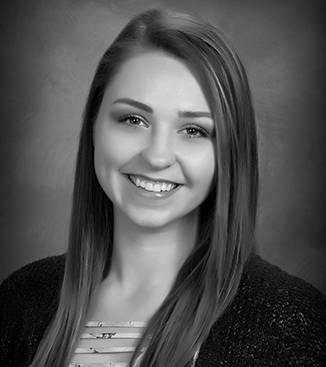 9 year staff member & voted Vet Staff of the Year for 2019
Trained at Just For Kix in Brainerd and is now the Director of the Duluth Just For Kix program
4 year member, Senior captain & MVP of the Brainerd Warrior Dance Team
Was a member of Team Minnesota
Awarded Heather Star Habeck Award at Camp
Assistant Coach of Duluth East Dance Team
3 year member, 2 time MVP winner & Captain of the University of Minnesota Duluth Dance Team
Danced at Super Bowl 52 with Justin Timberlake
Coach of the University of Minnesota Duluth College Dance Team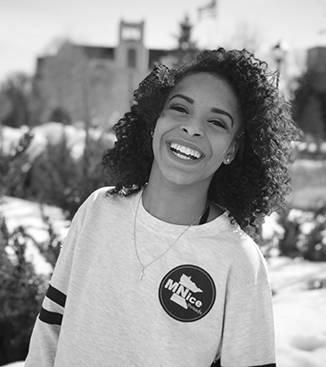 2nd year staff.
Trained at Aspirations Dance Company for 11 years.
Danced on Disney Channel's Shake It Up Make Your Mark in 2011.
Currently apart of the University of St. Thomas Dance Team as a senior captain.
Attended the Super Bowl LII halftime show with Justin Timberla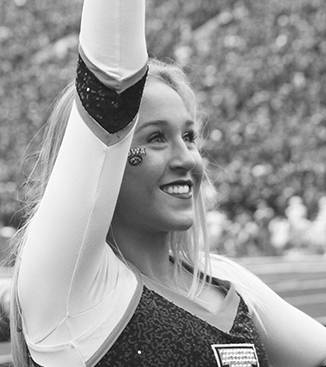 4th year JFK staff member
Voted Vet staff of the year 2019
4 year varsity member of the Wayzata Dance Team and captain senior year
While on the Wayzata Dance Team won most improved and senior year won all conference and all state
Received Most Outstanding Dancer at JFK camp
Former 2 year member of the Iowa Dance Team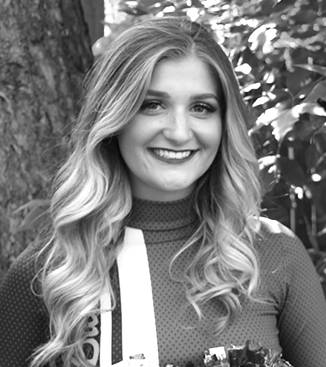 4th year staff member
Trained at Northern Force Dance Company for 15 years
Current member and 2 year Captain of the UMD Dance Team
2X "Bulldog Award" recipient
Danced in Super Bowl 52 with JT
Duluth East Fall Coach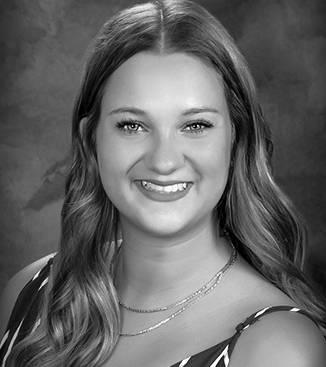 4th year staff member
Trained at the Brainerd JFK studio for 16 years
4 year member of the Brainerd Warrior Dance Team "The Kixters"
Received Most Spirited, All Conference, Most Outstanding Dancer and Heather Star Habeck Awards
Recently graduated from the College of Saint Benedict and now works at the JFK Home Office as a Social Media Marketing Specialist and instructs at the Brainerd JFK studio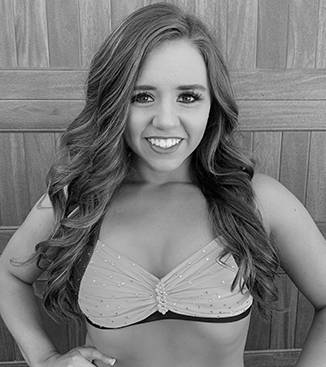 5th year staff member
5 year member and senior captain of the Chanhassen Dance Team
2 time All Conference, 2 time All State
Danced at Super Bowl 52 with JT
Going into her 4th year coaching the Chanhassen Dance Team
4 year member and 3 year captain of the Minnesota State Mankato Dance Team
2019 Open Pom National Champion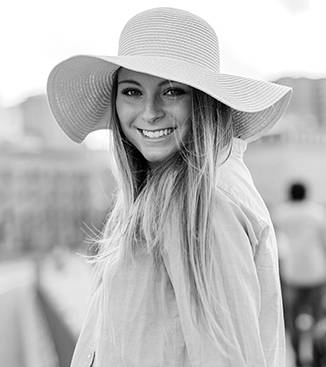 4th year staff member
5 year member and 3 year captain of the Shakopee Sabers Dance Team
Two time All State Jazz teamAwarded JFK Firecracker Award
Third year coach for the Rogers Fall Dance Team
Third year staff for the Medina Just For Kix studio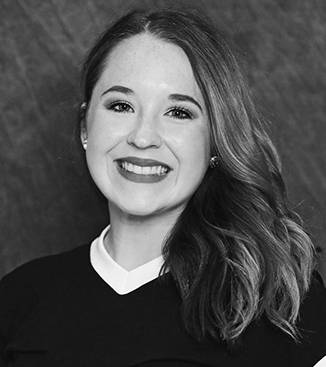 5th year staff member
Former member of the Grand View University Dance Team, 2 year captain, and voted most devoted for 3 seasons
NAIA honorable mention, scholar athlete, and a 3 time all conference dancer
Taught and choreographed at Fusion Dance in Carroll, Ia
Heather Hayback Award recipient twice.
Was a member of the Kuemper Kix Dance Team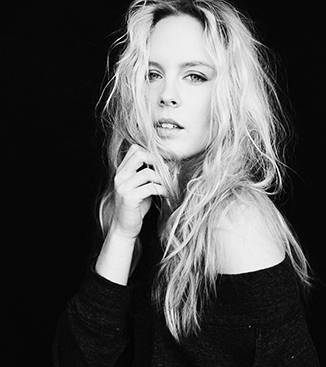 4th year staff member
On Eden Prairie dance team, captain senior year
Awarded most outstanding dancer at JFK Camp
Danced in the 2018 Justin Timberlake Super Bowl halftime show
MSHSL JAM Judge for the 2018/19 winter dance team season
Assistant fall coach for the Eden Prairie Performance Team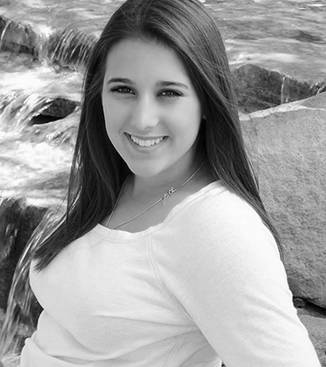 4th year staff member
Was a 4 year varsity member and senior captain of the Lakeville North Dance Team
Received MOD at JFK camp
Awarded All State 3 times, all conference 3 times and was an all tournament jazz dancerDanced at Super Bowl 52 with Justin Timberlake
Now attends the University of St. Thomas and assistant coachesLakeville North Dance Team.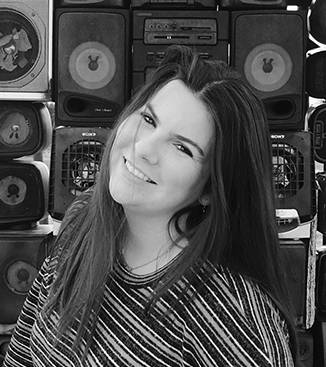 4th year staff member
5 year member and two year captain of the Edina Varsity Dance Team
Two time All State, All Conference and All Tournament
Trained at Victoria Dance Productions for 16 years
Received MOD at Just For Kix Camp and the Heather Star Habeck Award, twice.
Danced with Justin Timberlake at Super Bowl 52.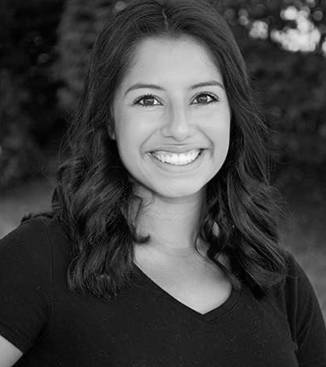 3rd year staff member
Is an alumni of the Eastview Lightning Dance Team where she was a 3x State Kick Champion
Was awarded all-state kick award senior year
Has been awarded the firecracker 2 times
Danced in Super Bowl 52 Halftime show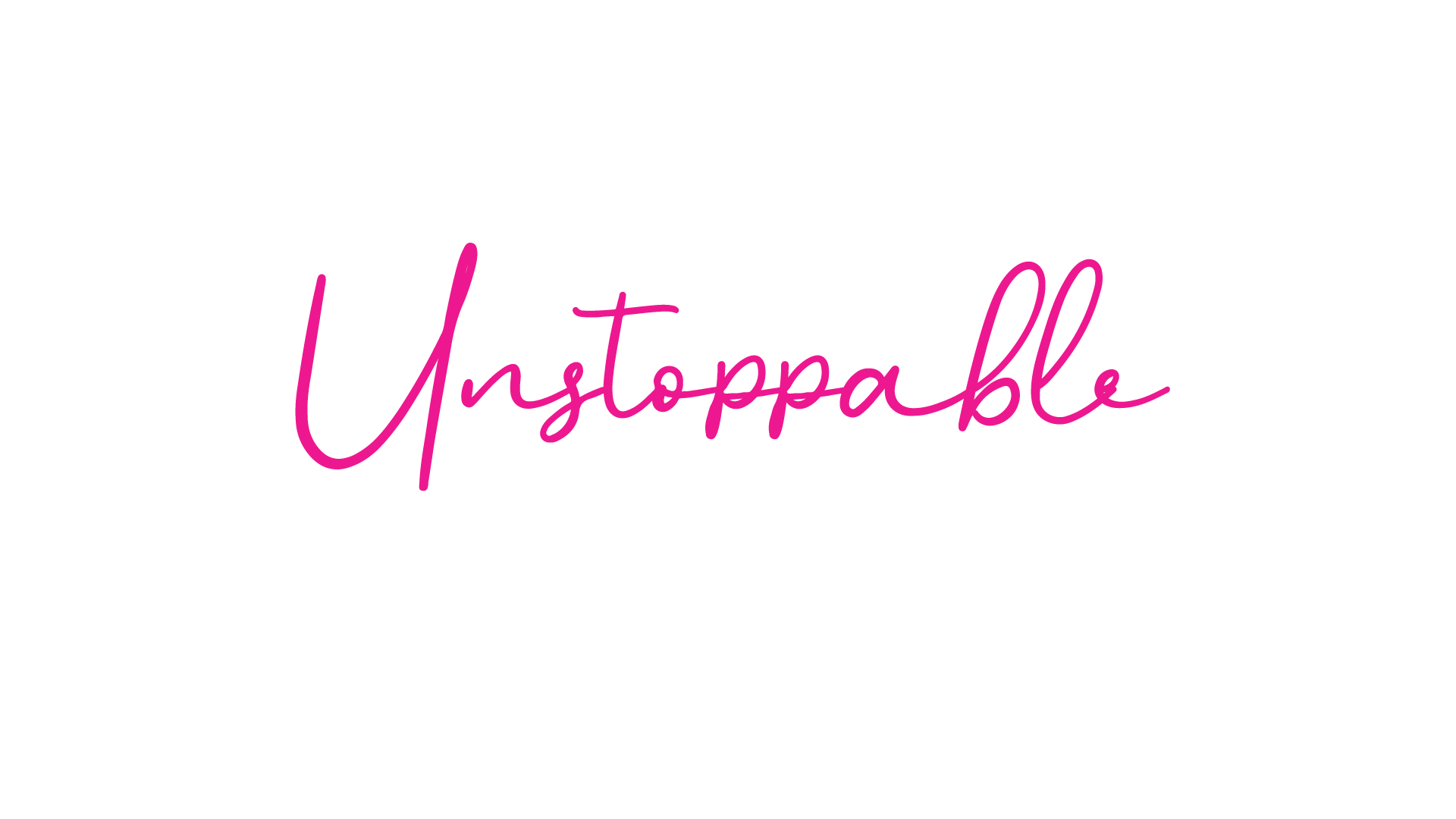 This summer, you are unstoppable