Receive one free admission for every 10 dancers That Register for Camp.

Welcome to the Just For Kix Virtual Conference
We are THRILLED to announce we are bringing the Coaches, Studio Owners and Dance Teachers Conference to YOU! Registration is now open. All coaches and studio owners that register will also receive access to the camp, plus an amazing swag bag filled with awesome gifts!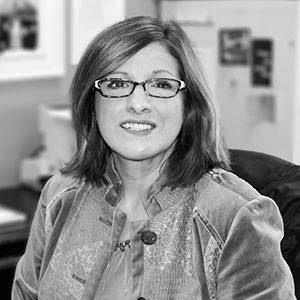 Executive Director
Just For Kix
Receive one free admission to our virtual conference for every 10 dancers that register for camp. ($15.00 off per dancer sent) If you send 20, 2 coaches will go free.
**We will track this in the office so please remind your dancers to enter your team's name.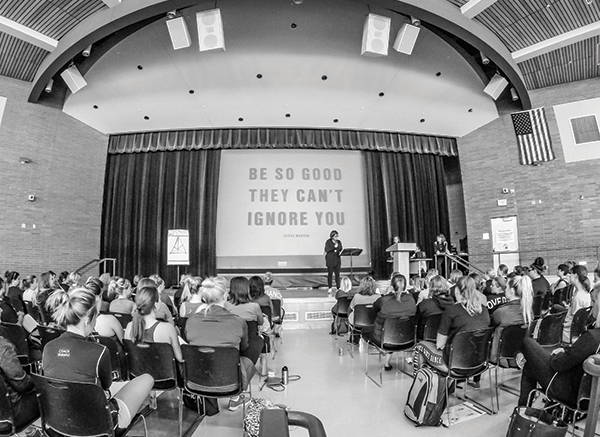 FRIDAY, July 10th 5:30 pm- 8:00 pm Coaches and Dance Teachers


SATURDAY, July 11th 10:00 am-4:00 pm Coaches and Dance Teachers


SUNDAY, July 12th Rest Day :)


MONDAY, July 13th 10:00 am-11:30 am Coaches and Dance Teachers


TUESDAY, July 14th 9:00-11:50 Studio based bonus classes


WEDNESDAY, July 15th 9:00-11:50 Studio based bonus classes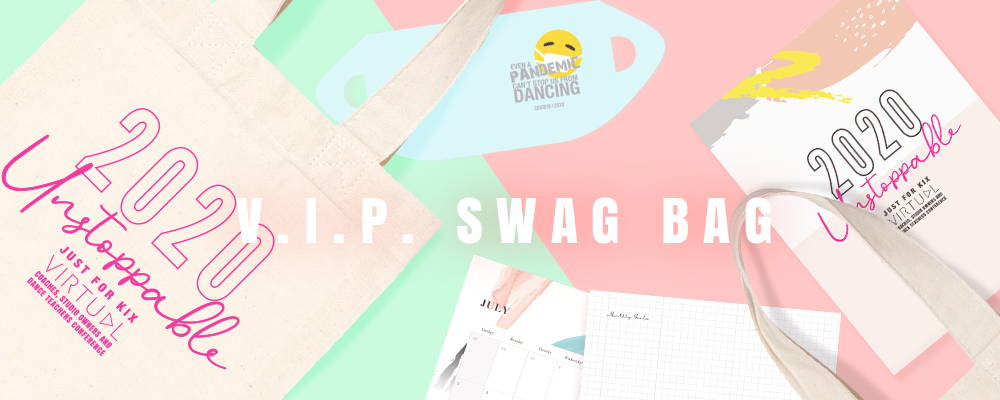 COACHES SWAG BAG Bag
• Padfolio
• JFK Notebook
• Calendar/Planner
• 4 Port USB Hub
• Coupon for catalog order
• Face Mask - The pandemic cannot stop us from dancing
• Extra Downloadable Content
• Zip Drive of camp routines when your team registers 10 for camp.

FEATURED MASTER CLASS TEACHERS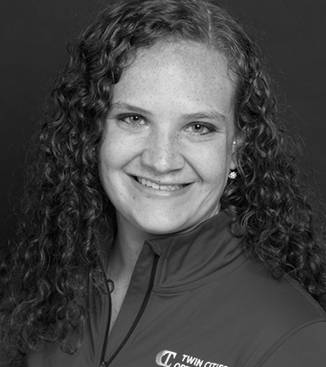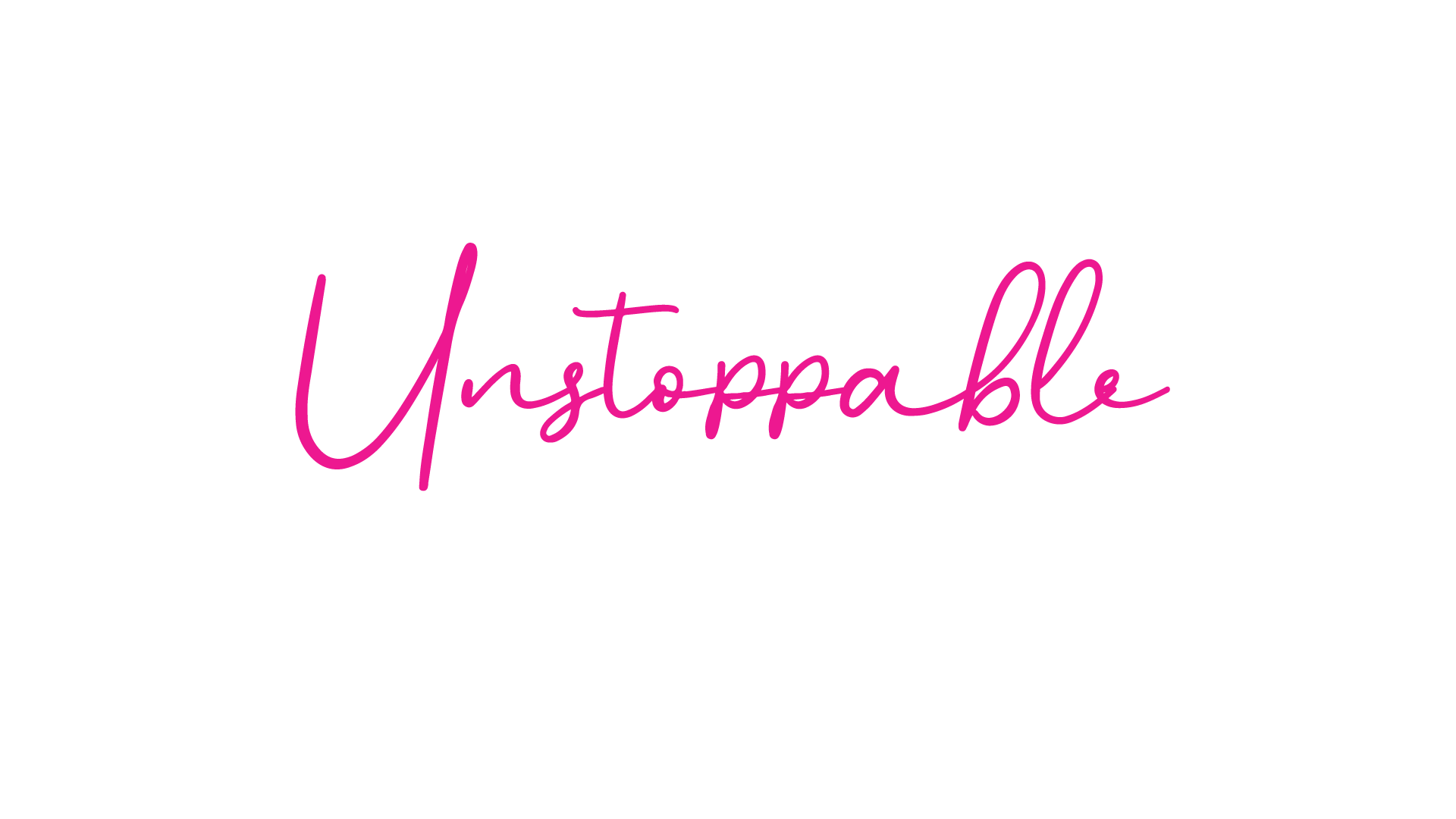 Get inspired. Be UNSTOPPABLE.
Cindy Clough
Founder & Executive Director of Just For KixHead Coach of the Warrior Dance Team "The Kixters" starting her 44th season.Choreographed over 35 major collegiate Bowl Game Halftime ShowsInducted into several Hall of Fames in a number of states. National Dance Coaches Hall of Fame in 2019. Minnesota Coach of the Yearin 1987, 1999 & 2012. National Dance Coach of the Year in 2019.
Ali (Clough) Geraets
13 year staff member Worked on the opening of the NFL kick off and Super Bowl Halftimes since 2015Dancer, Super Bowl XLVII (2011) with Beyonce & Super Bowl XLV (2013) with Black Eyed PeasPresenter & Teacher at multiple dance conventions including Iowa, Minnesota, North Dakota, Washington, Wisconsin & TexasAssistant Coach of the Brainerd Warrior Dance Team, MADT AAA Asst. Coach of the Year in 2013
Charlie Campbell
23rd year of public education and 14th year as an Activities Director.Active member of the Minnesota Interscholastic Athletic Administrators Association and is currently serving on the board as Past President.Serves on the Minnesota State High School League Educational Advisory Committee and assisted with the development of the WHY WE PLAY curriculum.He has shared his knowledge and passion for education based athletics with several hundred coaches in his role as a member of the coaches education faculty.He resides in Brainerd, MN with his wife Amy, a middle school D/APE teacher, and their three children, Katie, R.J. and George.
Rob Miller
Mr. Miller was a 3-sport athlete in high school and played college basketball, where he served as team captain his senior year.He has coached both men and women in high school and college basketball as well as in track and field.He is the former director of Champions of Character for NAIA and the former Director of the National Christian College Athletic Association.He is presently the commissioner of the Wolverine Hoosier Athletic Conference.He has been a partner in "Proactive Coaching" since 2008. He speaks about 120-130 days per year which have included high school and colleges through the USA and in 4 other nations.He lives in Liberty, Missouri with his wife Susan and his daughter Kendall.
Kim Dally-Badgely
Kim Dally returned to The Ohio State University in 2007 after a five year absence to raise her family. Originally Dally was with OSU from 1992-2003.As well as being the strength coach for women's basketball in 1992-1993 when they played for the National Championship. In her 5 year leave from Ohio State Dally was a strength coach at Upper Arlington High School working with the boy's crew, boys' basketball, and boy's lacrosse.In 2013, Dally helped Ohio State rowing to a National Championship making them the first Big Ten team to ever clinch the title.She also assisted women's golf in winning the Big Ten Championship in 2014, 2015, 2016, 2018.Dally was also part of synchronized swimming regaining its championship form in 2017 winning their 27th National Championship and continuing their winning ways in 2018 and 2019.Dally has worked with the dance team ever since it was brought into Athletics 9 years ago. The team won a National Championship in 2018 and defended its title in 2019.Coach Dally currently resides in Upper Arlington with her husband, daughters, and son.
Amanda Gaines
Amanda Gaines is the current head coach of the University of Minnesota Dance Team. Throughout her time as a dancer, assistant and head coach at Minnesota, she has won 6 Division 1A UDA Jazz National Championships, 7 Division 1A UDA Pom National Championships, three ICU World Gold Medals and two ICU World Silver Medals.Gaines has had the opportunity to choreograph for high school, college and all-star programs around the country. She continues to teach workshops and clinics around the globe.
Jenny Raiche
Jenny Raiche is going into her 19th season as Head Coach of the Eastview High School - Lightning Dance Team.During her tenure, the team has captured 18 straight conference titles, 31 Section titles and 16 State Championships.Jenny is a graduate of Totino Grace High School and has a BA from Gustavus Adolphus College where she majored in Communication Studies and minored in Business Management.She was the VP of Camps and Special Events for Just For Kix from 2006-2008.She is the co-founder and director of the Miss Dance Team Minnesota Competition and has trained several Miss Dance Team USA winners.Jenny was an instructor at Larkin Dance Studio from 2007-2015.Three times, Coach Raiche has been awarded Minnesota "Coach of the Year" and she has been featured in 'Dance Spirit' and 'Dance Teacher' magazines.She served on the Board of Directors for the MN Association of Dance Teams and on the Activity Advisory Committee for the MN State High School League.She was inducted into the Minnesota Coaches Hall of Fame in 2012.
JAM
The Judges Association of Minnesota Dance Teams (JAM) was established in 1999 as a direct response to a need for greater training and communication for Minnesota dance team judges when MSHSL declared dance team to be a League sponsored activity.Since then, JAM has evolved its services to include regular and post-season scheduling, mandatory annual training for all JAM members, a mentoring program, trial judging opportunities, coaches' workshops and increased communication opportunities between its members, coaches, activities directors and the MSHSL.JAM is non-profit association created for the betterment of the dance team community in Minnesota.
Dr. David Hartigan - Twin Cities Orthopedic
Dr. David Hartigan is a board certified orthopedic surgeon and a graduate of Mayo Clinic Orthopedic Surgery Residency program. He is dual fellowship trained in hip preservation/replacement at American Hip Institute in Chicago, IL and Sports Medicine at OrthoCarolina in Charlotte, NC. Dr. Hartigan specializes in all aspects of hip care including: hip arthroscopy, FAI, labral repair, periacetabular osteotomy, surgical hip dislocation, proximal hamstring ruptures, abductor tendon repair and minimally invasive anterior hip replacement. In addition to comprehensive hip care, Dr. Hartigan also specializes in all aspects of sports medicine including complex knee and shoulder disorders in both the professional and recreational athlete.Dr. Hartigan spent the first three years of his career helping to develop the Mayo Clinic Sports Medicine program in Phoenix Arizona. He served as head team physician for the Phoenix Rising Soccer Club, assistant team physician for the NHL Arizona Coyotes, and a consulting physician for Arizona State University. Dr. Hartigan is dedicated to both research and education with over 50 peer reviewed journal articles, over 50 podium presentations on hip and Sports Medicine topics, co-director and co-founder of the annual Mayo Clinic Sports Medicine Symposium in Phoenix, and serving as the associate program director of the Mayo Clinic Arizona residency program. He is excited to continue to build on these accomplishments as a Twin Cities Orthopedic Surgeon.In his free time, Dr. Hartigan enjoys spending time with his wife and 2 children at various sporting events, the lake, and discovering new hiking trails in MN.
Steve Clough
Co-Owner and Founder of Just For Kix. Steve has been a driving force in the growth of Just For Kix, the catalog division and their apparel company, The Teehive. Steve is responsible for all financial aspects and business development for all three branches.Small Business Administration Entrepreneurs for the State of Minnesota, 2006Brainerd Business of The Year, 2016Brainerd High School Distinguished Hall of Fame, 2019Steve has been married to his wife Cindy since 1978 and they have three children and 4 grandchildren.
Dr. Meredith Butulis - Twin Cities Orthopedic
Dr. Meredith Butulis, DPT, OCS, CEP, CSCS joins us from Minneapolis. She is a Dance/Sports Medicine Physical Therapist/Strength & Conditioning Coach/Pilates Instructor in her 17th year of practice. Her primary passion is helping dancers fine tune their conditioning & choreography efforts to test the limits of the art while minimizing injury risks. She looks forward to sharing with you this weekend!In her free time, Dr. Meredith enjoys continuing her studies in dance, and performing as a world level fitness & physique competitor of 16 years. Prior to moving to Minneapolis, Dr. Meredith was a New York City based Physical Therapist, serving three Broadway shows and the Radio City Rockettes.
Jerad Clough
Jerad Clough was a 2006 graduate of Minnesota State University, Mankato with a degree in marketing.At Just For Kix, he is the Marketing Director and oversees that department. He is very creative and a walking entrepreneur. He has been at the forefront of many process changes at Just For Kix. Finding a better way is a mission. He was instrumental in the formation of the Teehive and MoveU.He will help you in maximizing Facebook boosting and maximizing marketing opportunities for your studio.He is the son of Steve and Cindy Clough. He married his wife Jamie in 2009 and has two children, Eva and Cato.On a side note, his bowling team won the state tournament 2007. He also started a company as a child, the LAWN BOYZ.
Brittany Fedor - Twin Cities Orthopedic
Brittany Fedor, MS, LAT, ATC, is a certified athletic trainer who specializes in dance medicine. She studied athletic training and dance at Minnesota State University, Mankato.Growing up she danced at a studio in Andover, MN competing around the country at Nationals. In college, she performed dance concerts each semester and choreographed her own pieces.As an athletic trainer, Brittany provides medical coverage and dance injury prevention classes at local dance competitions and dance camps around the Twin Cities.Currently Brittany is the official athletic trainer for the Minnesota Vikings Cheerleaders and is with them at their practices each week and on the sidelines of Vikings home games. In clinic, she runs the total joint program and also teaches return to dance technique. She is an active member of Minnesota Dance Medicine, which helps teach and prevent dance injuries for schools, studios, and dance companies around the Twin Cities.